Engineered Unicorns – Fantastic Books from an engineers perspective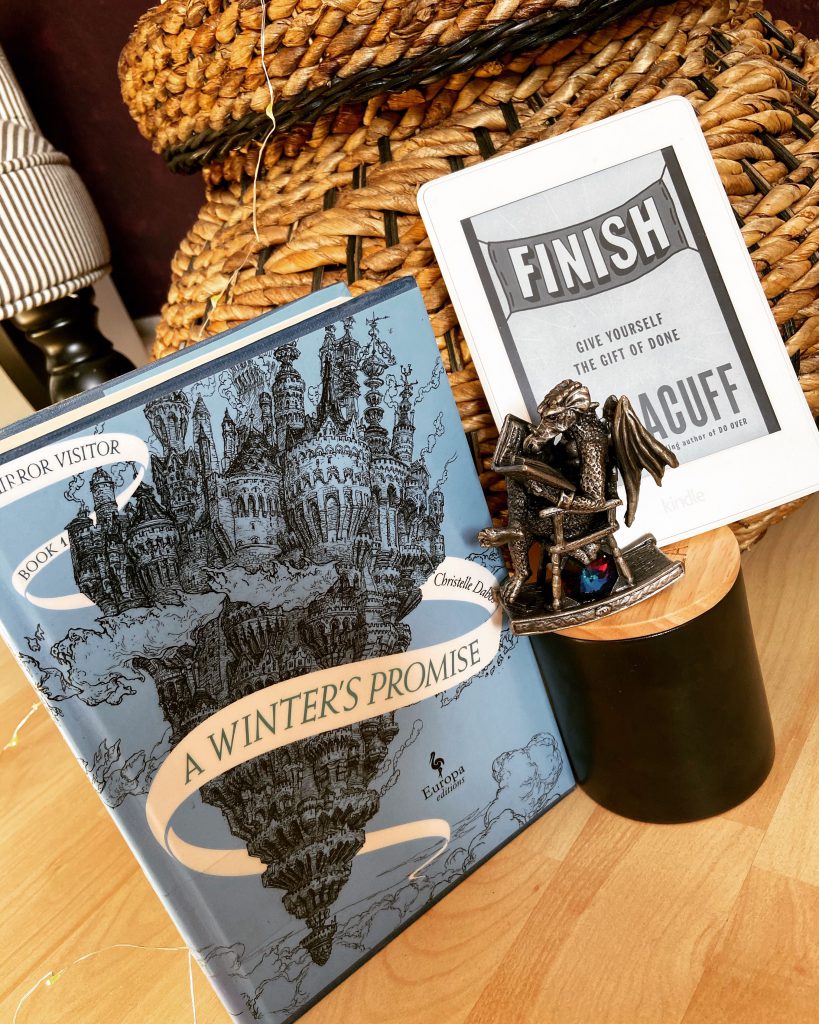 On Sunday we have a premiere on our stream: the first episode of "Engineered Unicorns – Fantastic Book Recommendations" our new monthly podcast. Our moderator and Podcaster will tell you about books she reads and recommends.
Ever wondered what an engineer reads after work? SandyJ gives you book recommendations that are fantastic in more than one way. Books to escape from reality (for those not afraid of unicorns) and on how to improve your reality if you should wish to do so. The books will most likely be available in of Karlsruhes many public libraries. We will explore book store and talk about reading experiences. All from the perspective of a Bookdragon who is an engineer by day and likes a little bit of magic off the clock. Happy endings guaranteed.
In the first episode she'll talk about #awinterspromise by #christelledabos (available in the American Library Karlsruhe) and #finish by #jonacuff. Welcome to the world of fantastic and amusing books.
Tune in on Sunday, March 1st, at 7 p.m. on campusradio-karlsruhe.de.
Host: SandyJ
Music: Erwin Schmidt
Language: English