Sean Guptill on Josh's Jazz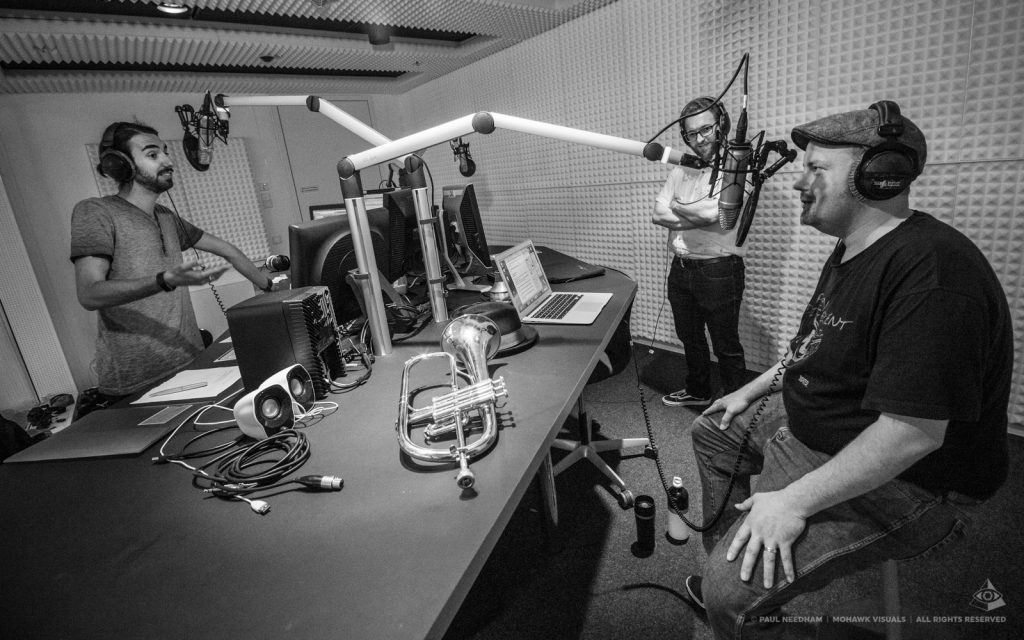 On this week's show, Jazz trumpeter Sean Guptill visited Josh Bayless in the studio.
Sean is a local jazz musician who not only plays the trumpet; he's also a vocalist and music teacher. He has performed with bands such as "Soulcafe", "Soul Shot" and "Funkturm".
In this special two part show, Sean and Josh not only talk jazz but among other things about Sean's musical career, the trumpet, and listen to some songs that have inspired Sean.
A special you can already look forward to in the second show is a live performance in the studio! Don't miss out, and make sure to tune into "Josh's Jazz" on Thursday at 6 p.m.!
(Bilder: Paul Needham)