Today on 104.8: Two musicians, two live performances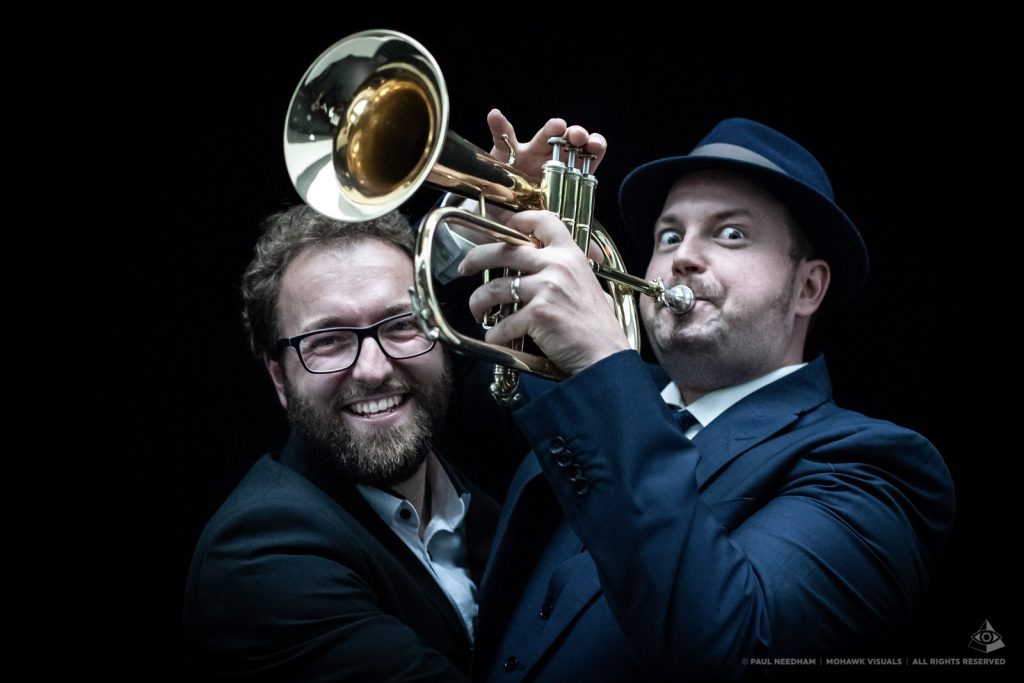 This week's show is part two of Sean Guptill's feature on "Josh's Jazz". He is joined by pianist, vocalist and drummer Steffen Schumacher. Together the two of them make up "The Black and Blue Duo". This week's special includes two live performances by them! In the first half of the show, Sean will be talking about his singing. If you don't know what "scatting, singing and mumbling" is yet, make sure to tune in- you're in for a treat.
In the second half of the show, Sean Guptill and Steffen Schumacher give us insight into their duo band and perform a jazz standard live in the studio. To find out which one that is and hear it, make sure to tune into Josh's Jazz today at 8 p.m. on UKW 104.8.
If you would like to see "The Black and Blue Duo" live, they are performing on the following days:
16.06.18:  "A Tribute to the Blues Brothers" at the Rock Shop Fest
06.07.18: Hemingway Lounge Karlsruhe