Rainbows and Murderbot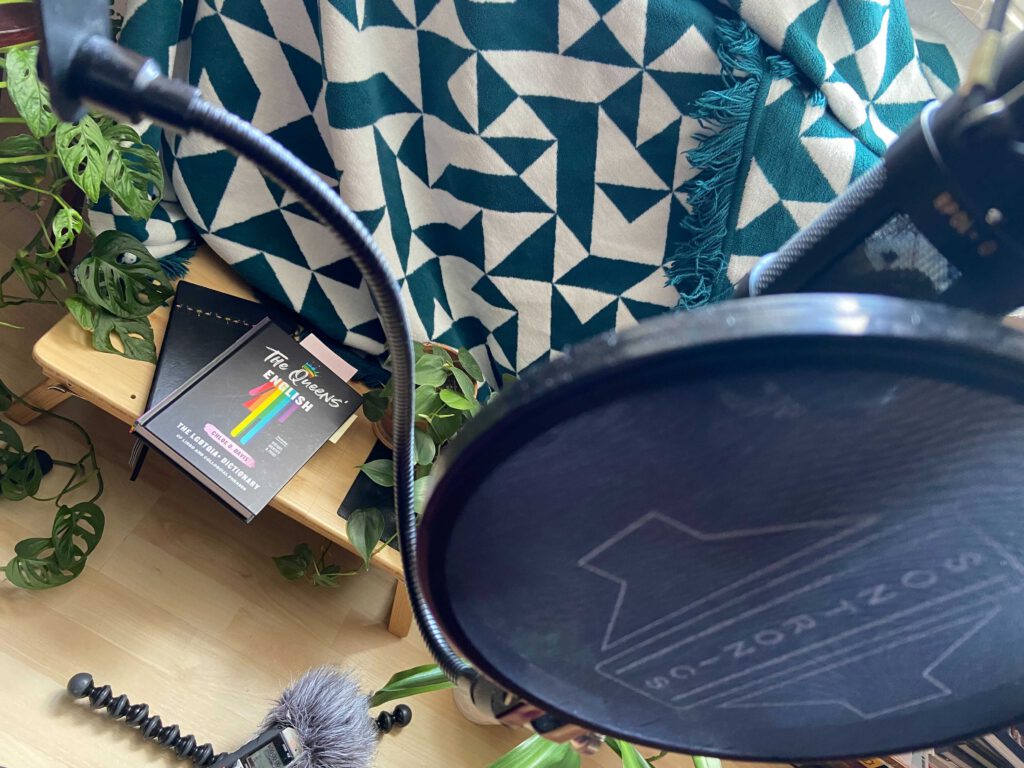 It's Pridemonth and the start of the summer on the northern hemisphere, so our local bookdragon SandyJ has not only a rainbow-coloured book recommendation for you but also chosen music to enjoy after the premiere stream. Yes, AC/DC and Barbra Streisand belong together.
The other book recommendation is a highly awarded science-fiction novella with a protagonist that has it's very own point of view. SandyJ also has picked up a new hobby and there are new Fantasy books on Karlsruhe's Overdrive Library account. Summer is looking good.
Stream on Sunday, 6th June, 7 p.m. local time. Drops on Monday, 7th June, noon-ish, Broadcast 8th June 10 a.m. on 104.8.
Bookdragon, Producer, Rollerskater: SandyJ
Music: Erwin Schmidt
Shownotes:
Book Recommendations
Chloe O. Davis "The Queens' English – The LGBTQIA+ Dictionary of Lingo and Colloquial Phrases" , 2021, https://www.goodreads.com/book/show/53398738-the-queens-english
Martha Wells "All Systems Red – The Murderbot Diaries", 2017, https://www.goodreads.com/book/show/32758901-all-systems-red
Book Release
Marjorie M. Liu "The Tangleroot Palace", June 15th 2021, https://www.goodreads.com/book/show/55427204-the-tangleroot-palace
Other Stuff Mentioned
Oumi Janta https://www.instagram.com/oumi_janta/
Ragnaroll & Hasley https://www.youtube.com/watch?v=eSyUUCAsZEI
Queer Girl Straight Skates https://www.youtube.com/channel/UC6_an7dtG9n6XnGn7Pi29HQ
Matt Haig "The Midnight Library", 2020, https://www.goodreads.com/book/show/52578297-the-midnight-library
C. L. Polk "The Midnight Bargain", 2020, https://www.goodreads.com/book/show/49151031-the-midnight-bargain
Libby by Overdrive at City Library Karlsruhe https://karlsruhe.overdrive.com/
Chaya Skates https://www.chayaskates.com/