Books and Habits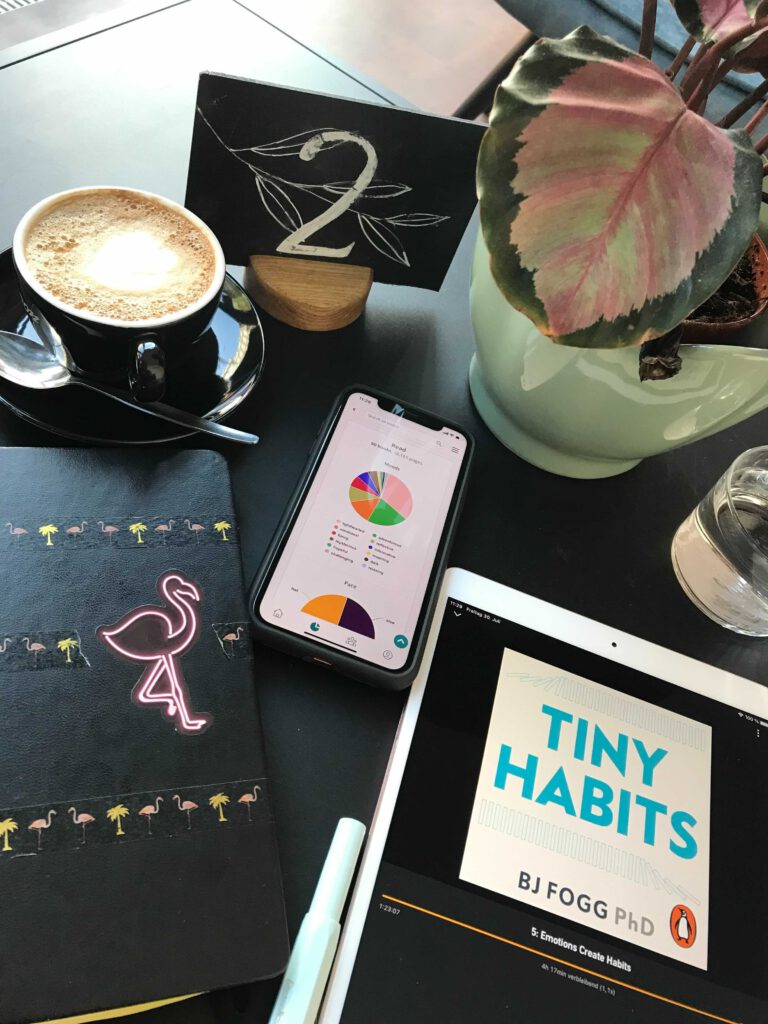 It's August, time for a vacation and maybe reading a few books at the beach or in a mountain cabin. If so, our Bookdragon SandyJ has a few recommendations for you. From absolute classics, which are now available as an audiobook, to a new and exciting fantasy book that brings you back to an alternative London during the wild 1980's. She also tested a new bookish app that shows the reading habits (Manga Weekends made for a nice statistical outlier this year). Books and Habits, what a combination.
So, here are this months recommendations: B.J. Fogg "Tiny Habits: The small changes that change everything" (2019) and Garth Nix "The left-handed Booksellers of London" (2020).
Enjoy your August and vacations.
Stream: Sunday, August 1st, 7 p.m.
Podcast Drop: Monday 2nd of August, noontime
Radio Broadcast: 10th of August, 10 a.m., UKW 104.8
Bookdragon, Producer: SandyJ
Music: Erwin Schmidt
American Library Karlsruhe Summer Holidays are from August 9th till September 6th!!! So get your book fix before!
Book Recommendations
B.J. Fogg "Tiny Habits: The small changes that change everything" (2019) https://www.goodreads.com/book/show/43261127-tiny-habits
Garth Nix "The left-handed Booksellers of London" (2020) https://www.goodreads.com/book/show/49867186-the-left-handed-booksellers-of-london
Book Releases
Jordan Ifueko "Redemptor" (August 17th) https://www.goodreads.com/book/show/55624056-redemptor
Nic Stone "Fast Pitch" (August 31st) https://www.goodreads.com/book/show/56906939-fast-pitch
Sasha Peyton Smith "The Witch Haven" (August 31st) https://www.goodreads.com/book/show/56980357-the-witch-haven
Helen Hoang "The heart principle" (August 31st) https://www.goodreads.com/book/show/50056075-the-heart-principle
Other Stuff Mentioned
The Storygraph App https://app.thestorygraph.com/
Public Book Cabinets in Karlsruhe: https://ka.stadtwiki.net/%C3%96ffentlicher_B%C3%BCcherschrank
Morgan Long's Video "A City of Books" https://www.youtube.com/watch?v=srxvkz0cmHE
A critical Dragon's Video "Why is Grimdark?" https://www.youtube.com/watch?v=MGylZtkC_G0
Charles Dickens "Our Mutual Friend" (1864-1865) https://www.goodreads.com/book/show/31244.Our_Mutual_Friend
Joseph Campbell "The Hero with a thousand Faces" (1948) https://www.goodreads.com/en/book/show/588138.The_Hero_With_a_Thousand_Faces