Be careful what you wish for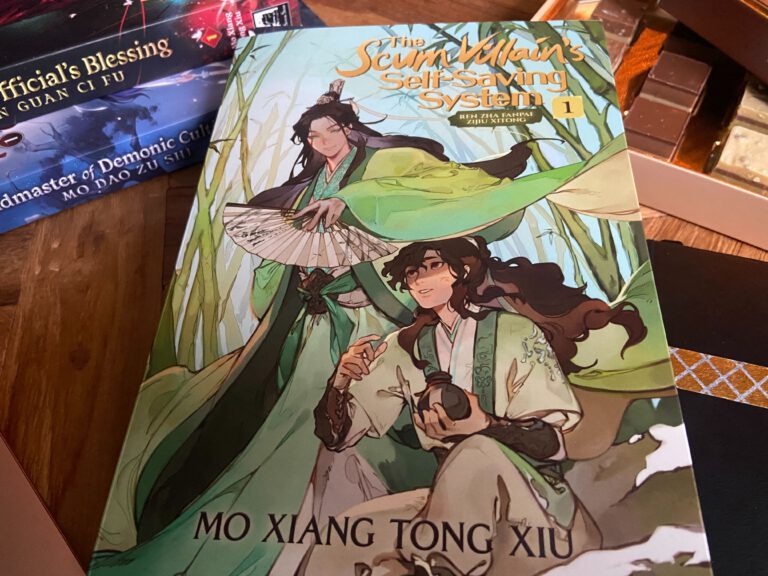 Ever wanted to be a character in a fantasy book? Better be careful what you wish for, you might end up not being the main protagonist but the villain and things might get seriously off track.
This happens to the main character of the Danmei novel of the chinese author Mo Xiang Tong Xiu. Our local Bookdragon SandyJ had not only a good laugh while reading the "The Scum Villains Self-Saving System", but she also pondered the implications of being drawn into a book and having to deal with snarky RPG Systems and filling in plotholes with a spade.
New Fantasy books are available in the Libby App at Karlsruhe Library System and at the American Library  in Karlsruhe
Next Unicorns episode will be out in May.
Podcast Timetable: Stream on Sunday, February 13th 7 PM local time. Drops on Monday, February 14th, noon-ish, Oldschool Radio (UKW 104.8) Tuesday February 15th 10 AM local time. YouTube: whenever we get around to it 😉 (Even the older Episodes are now available)
Bookdragon, Producer: SandyJ
Music: Erwin Schmidt
Book Recommendation:
Mo Xiang Tong Xiu "The Scum Villains Self-Saving System" (2021) 
 Books mentioned:
Katherine Addison "The Goblin Emperor"
T.J. Klune "The Lightning-Struck Heart"
Mo Xiang Tong Xiu "Grandmaster of Demonic Cultivation"
Mo Xiang Tong Xiu "Heaven Official's Blessing"
Other Stuff: